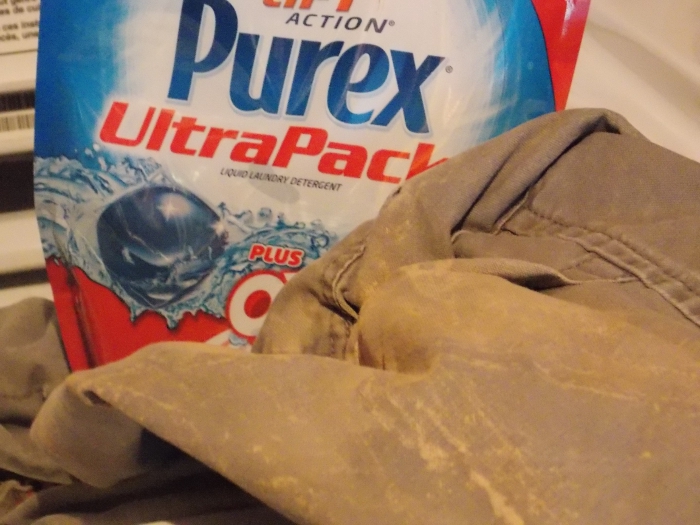 Detergent samples courtesy Purex!
Lately, it seems like I've been using different detergents for different loads of laundry. When I have a "Standard" load of laundry, I might use my homemade soap, and if I have an extra dirty load I might us a more super-powered/scented detergent – if only for the psychological difference that a heavy scent makes when cleaning something really dirty! So when I got a bag of Purex Ultrapacks in the mail last week, I knew right away this would be reserved for heavy-duty messes, since the bag touts its dirt-lifting additions of Oxi and Zout stain remover. I put it to the test with a load of dirty kitchen towels and rags, along with these pants that Jai had worn while laying tile. They were covered in dried grout, so I figure this should give the detergent a nice challenge.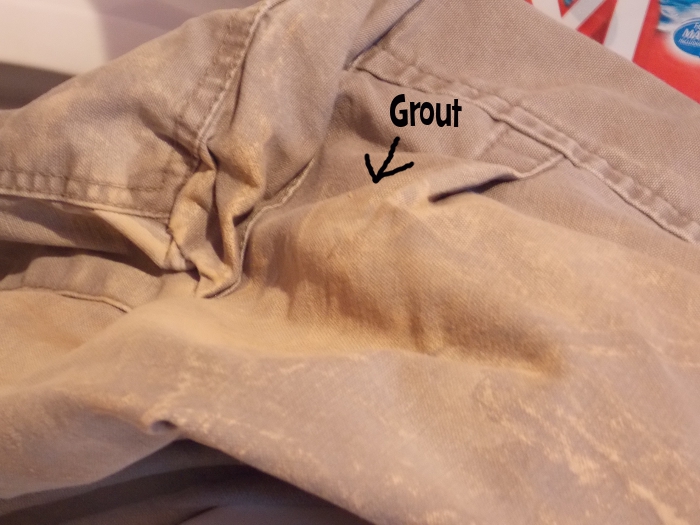 The detergent is pre-portioned in handy little packs, so you just toss one in the machine and add your clothes. It recommends using two packs if you're washing a large and/or heavily soiled load, however my extra-large load of icky rags was super clean with one pack.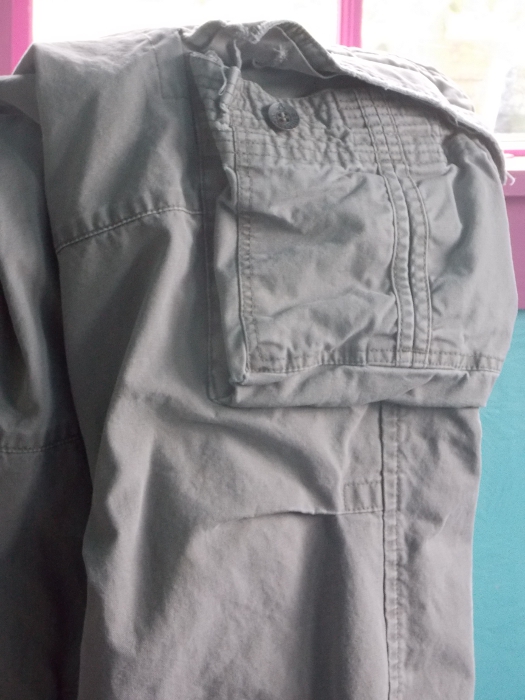 The pants were spotless after I pulled them out of the wash, so the detergent had no problem getting out the grout. I forgot to take a photo of them after I pulled them out of the dryer, but since Jai wore them while tiling the very next day, they were once again covered in grout, washed again with UltraPacks, and once again, came out pristine. I'll definitely be saving this for my grubbiest loads of laundry since it has done a great job thus far!
Sweepstakes:
10 winners will receive $50 in Purex's "Fall Football Scavenger Hunt"! Simply located the red jersey somewhere on Purex's website to locate the entry form. Click here for the details and a big hint as to where to find the jersey!