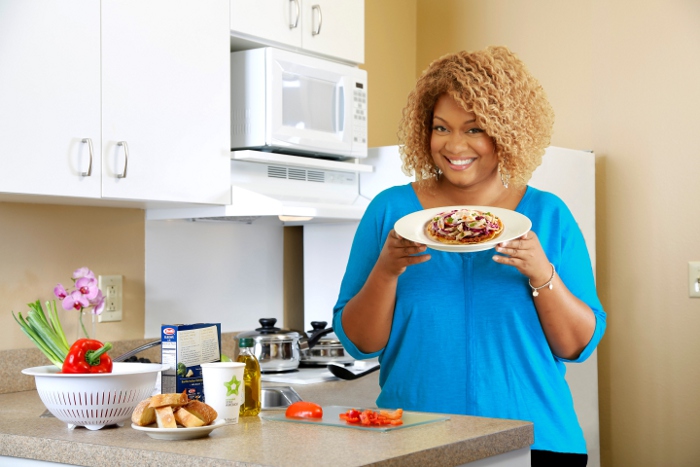 I'm on the road a lot: In the past week alone, I traveled from Seaside to work events in Los Angeles, Las Vegas, and Portland. Eating healthy food while traveling is always a challenge, so I was excited to talk to Food Network star Sunny Anderson about her tips for staying on track while you're on the go. Check out the video below to see the interview and watch Sunny demo some of her favorite travel-friendly recipes:
Visit AwayFromHomeCooking.com to get more great jet-setting recipes from Sunny!
What is your go-to food when you're on the road?