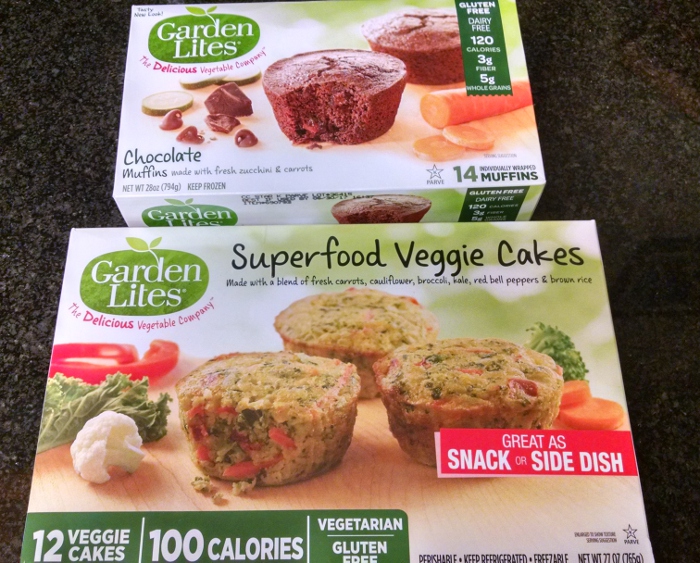 Samples provided for review
Eating souffle always makes one feel fancy. Eating a veggie-packed souffle makes one feel fancy and smart.
Garden Lites are small, tasty cakes that are packed with vegetables and low in calories. My personal favorites: the Superfood veggie cakes. Each cake is 30% of your RDA of Vitamin A, and made with brown rice, carrot, cauliflower, kale, broccoli, bell peppers, and zucchini.
The chocolate muffins are a delicious guilty pleasure. The first two ingredients are zucchini and carrots – but they're good enough to be an actual dessert, despite having 50% of your RDA of Vitamin A. The Garden Lites website has a recipe for divine mudslide cupcakes using the chocolate muffins, but I like topping mine with almond butter and flaked coconut.
The cakes are absurdly easy to prepare: simply microwave for a minute or so. They're a bit salty, so enjoy them in moderation.
Garden Lites are available at Whole Foods, CostCo, and other grocery stores. I recommend them!
Catherine
Catherine has been blogging since the 1990s, and has cooked in kitchens on 3 continents. She loves incorporating ingredients from her travels across the US and world... with varying degrees of success. Join her as she makes messes in the kitchen and tries to clean them up.
Latest posts by Catherine (see all)