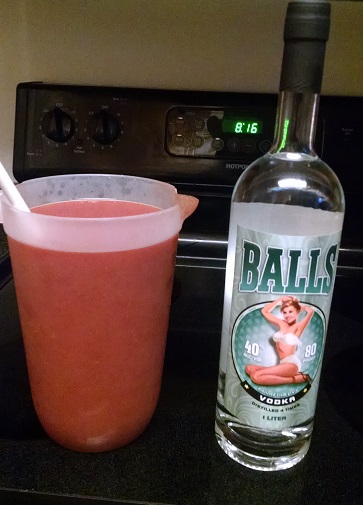 Sample provided for review
Some days demand an after-work cocktail to take the edge off. This week, I made myself a twist on the Bloody Mary with what I had in the fridge, and Balls Vodka. Balls vodka is 80 proof, distilled 4 times, vegan, gluten-free, and under 100 calories per serving.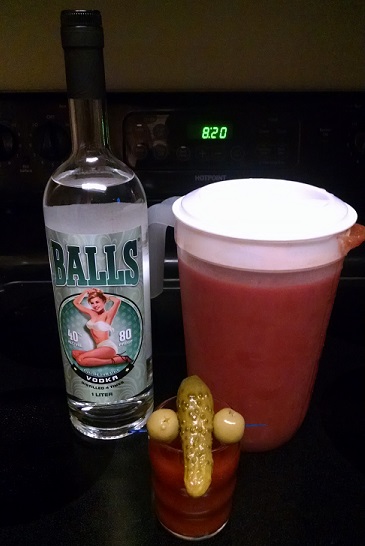 The Balls-y Mary
Ingredients:
1 shot of Balls Vodka (2 oz)

2 cans of V8, or other tomato juice
Dashes of: black pepper, hot sauce, celery salt, garlic salt, lemon juice, Worcestershire, and horseradish
Olives and pickle to garnish
Directions:
Fill cup with ice. 

Add vodka.
Season tomato juice to taste. Pour into glass.
Garnish as you deem fit.
Catherine
Catherine has been blogging since the 1990s, and has cooked in kitchens on 3 continents. She loves incorporating ingredients from her travels across the US and world... with varying degrees of success. Join her as she makes messes in the kitchen and tries to clean them up.
Latest posts by Catherine (see all)