Samples provided for review. This post contains Amazon Associates links.
So, you know that episode of Seinfeld where there's a soup vendor whose soups are perfect, but his rules about ordering are … a bit strict?
Thanks to Soupman Soups, you can taste those soups without needing to memorize a very precise order of operations. Yes, the Soup Man is actually a real person!
How are the soups, you ask? Surprisingly tasty! As you can see above, the soup comes in tetra packs – generally not renowned for peak flavor. However, the soups are well-seasoned, and complex for a prepared soup.
Right now, there are five flavors available: Crab and Corn, Chicken Gumbo, Chicken Noodle, Lentil, and Lobster Bisque. On the pack of each box is a serving suggestion – for instance, use the crab and corn chowder to make a quiche. I never would have thought of that!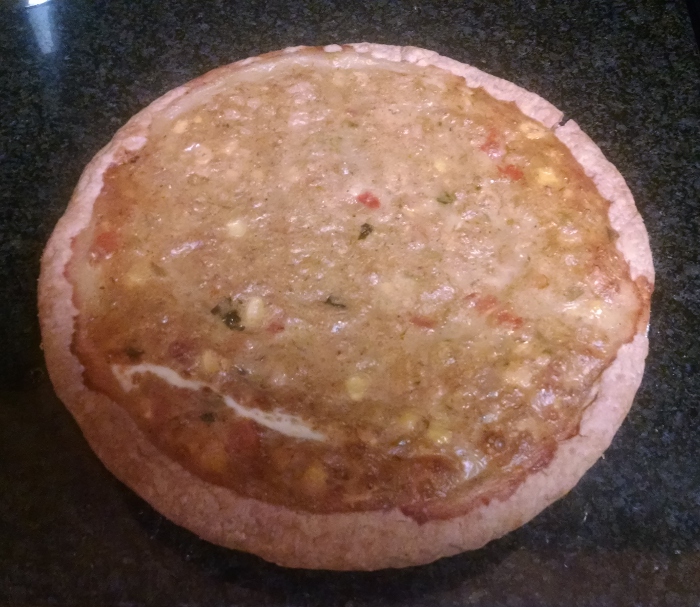 To make the quiche, you need a pastry shell, an egg, and whatever additional fillings you want – I added some cooked shrimp and corn to add more volume, then added the soup and baked at 400 degrees for 45 minutes to set. The quiche was delicious!
You can find Soupman online
, or at grocers near you like CostCo. With Soupman Soups, there will soon be Soup For You!
Catherine
Catherine has been blogging since the 1990s, and has cooked in kitchens on 3 continents. She loves incorporating ingredients from her travels across the US and world... with varying degrees of success. Join her as she makes messes in the kitchen and tries to clean them up.
Latest posts by Catherine (see all)