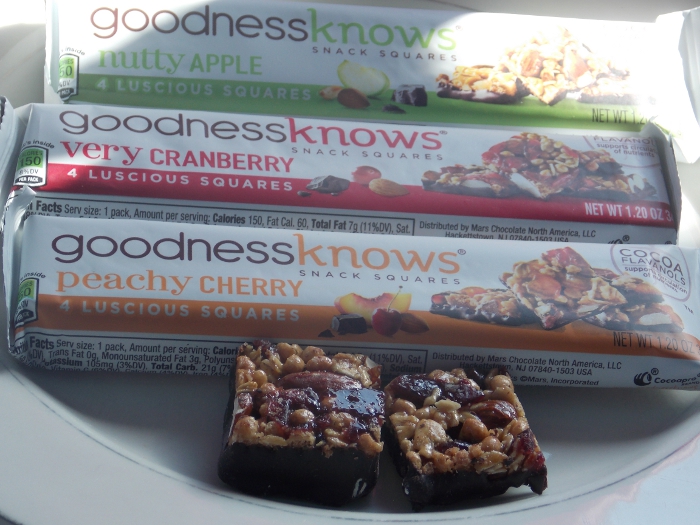 Goodness Knows samples were provided for taste testing!
When I attended the PDX Tapas Competition in August, I was introduced to a delicious snack bar called Goodness Knows. I loved what I tried, so I was pleased to receive a few boxes in the mail of all 3 varieties to try out and share. I was already familiar with the Very Cranberry flavor from the event, and also received samples of their Nutty Apple and Peachy Cherry varieties.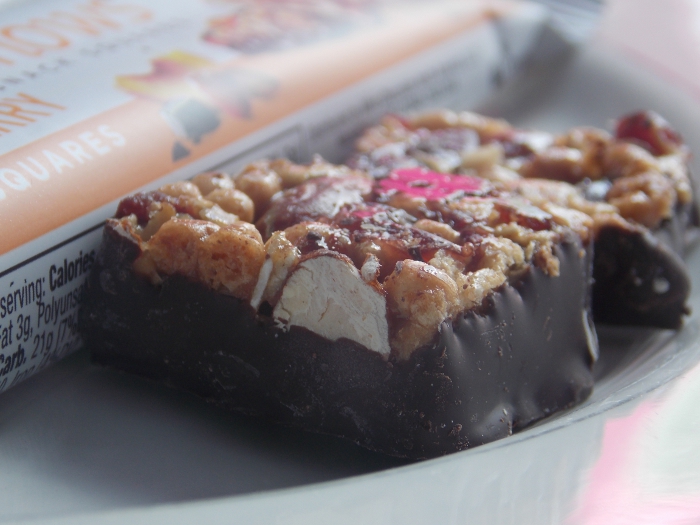 These snack squares blend ingredients like oats, nuts and dried fruit with a dark chocolate base. It's almost like a "Healthified" version of a Flapjack! They are super tasty – each bar contains 4 small snack squares, so they're the perfect size to tuck in sack lunches or eat in between meals. We even tossed a box in the car during some of our long drives last month! Jai said his absolute favorite was the apple flavor – I still think cranberry might be my pick, if only because that's the first one I tried so it's a good taste association!
At the moment, Goodness Knows is only available in select markets – us Pacific Northwesters can pick them up in Portland and Seattle, and they can also be found in Dallas and Denver. But if you're not in one of these areas, don't fret – you can also order them online!
Have you gotten a chance to try Goodness Knows yet?
As a food blogger, I love to make delicious recipes - but real life doesn't always look like Pinterest! From the triumphs to the tragedies, this blog is dedicated to the funny side of cooking.
Latest posts by Beeb Ashcroft (see all)